UK will struggle to keep the lights on this winter
[ad_1]

A colder than normal January could mean power outages. Is the next British Prime Minister ready for the worsening energy crisis?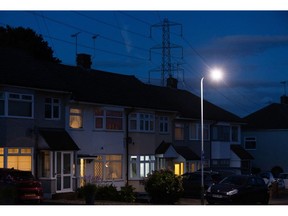 Content of the article
(Bloomberg) – Subscribe to In The City on Apple PodcastsSubscribe to In The City on Spotify London paid a record price for electricity to avoid a blackout in July. Thanks to what was the equivalent of a gridlock on the national grid, an area east of the city was almost left without enough electricity. But after paying a record price of £9,724.54 – the highest price Britain has ever paid to import electricity – homes and businesses have been able to avoid sinking. London and the rest of the UK might not be so lucky in winter.
Content of the article
In this episode of In The City, Francine Lacqua talks to Bloomberg Opinion columnist Javier Blas about the close call, a story he says was terrifying to report. It also addresses the reasons for the worsening energy crisis and record energy prices, and discusses the options available to the government to deal with them. « It's not just an economic crisis, » says Blas. "It will cause social unrest. For me, either the government decides to bail out the consumers directly or they have to bail out the industry later.
Additionally, Rachel Morison, head of energy coverage at Bloomberg in London, details the government's energy plan for this winter, which foresees the possibility of organized blackouts for industry and even households for several days in January. As Morison explains, although the UK does not consider such shortcomings in its base case scenario, the possibility of the lights going out highlights the harsh winter that potentially awaits Liz Truss or Rishi Sunak when they will succeed Boris Johnson as Prime Minister next month.
[ad_2]
financialpost