Things to do in Ottawa this week: See the Sugar Plum fairies, eat fondue, celebrate hip hop
Citizen art writers Lynn Saxberg and Peter Hum share their best bets for the first week of December
Reviews and recommendations are unbiased and products are independently selected. Postmedia may earn an affiliate commission on purchases made through links on this page.
Content of the article
Things to do in Ottawa, December 1-7, 2022:
Content of the article
DANCE
Content of the article
Take part in a centuries-old holiday tradition with Clara, the Sugar Plum Fairy and the Rat King as Les Grands Ballets Canadiens de Montréal return to Ottawa with their version of The Nutcracker for the first time in 16 years. Their staging of classical ballet leans towards the traditional, with lavish costumes and lavish sets, as well as Tchaikovsky's exquisite score performed live by the NAC Orchestra. The production runs from December 1-4 at the National Arts Centre. For tickets and timetables, go to https://www.ticketmaster.com/artist/19201?venueId=401547
FOOD
At Absinthe in Hintonburg (1208 Wellington Street West), fondue evenings are back. On Tuesdays, guests can add table fondues to their one-course dinners, from cheese fondue as a starter ($26 per person) to beef tenderloin fondue as a main course ($39 per person) or chocolate fondue for dessert ($18 per person), provided there are at least two people sharing a pot. For $59 per person, the truly committed can get started with the three-course fondue menu. Reservations: 613-761-1138 or absinthecafe.ca.
Content of the article
ART
In his first solo exhibition in Canada, Iraqi visual artist Ali Eyal presents works that shed light on how unrest in his home country is shaping today's global reality. As 2023 marks the anniversary of the US invasion of Iraq, Eyal also nurtures this difficult memory by balancing poetry and horror in his canvases, ultimately raising questions about the human and planetary cost of hunger. world for oil. The exhibition, curated by Amin Alsaden, opens at SAW Gallery on Thursday and will run until March 4. For more details, visit https://saw-centre.com/Ali-FR
WORLD MUSIC
Experience Zimbabwe's musical culture with veteran song and dance ensemble, Black Umfolosi, performing at the NAC's Azrieli Studio at 8 p.m. Sunday. Formed in the early 80s, the group specialized in Mbube music, characterized by the sound of a lead tenor and the velvety harmonies of a choir. Additionally, their songs serve as a form of social commentary, addressing topics such as racial harmony, environmental preservation, and world peace. https://www.ticketmaster.ca/event/31005C8E5E44276A?_ga=2.171683744.1009705070.1669661567-889564864.1659986954
Content of the article
JAZZ
With melodious yet free compositions and always intriguing collaborators, Ottawa drummer and bandleader Mike Essoudry continues to push the boundaries. On Saturday nights, when he brings his new band, a jazz-funk octet he calls Alouette Space Agency, to Irene's Pub in the Glebe (885 Bank Street), the bandstand will fill with two drummers (Essoudry and Michel Delage), two keyboardists (Don Cummings and Pierre Chrétien) and four horn players (saxophonists Petr Cancura, Zakari Frantz and John Sobol, trombonist Mike Schultz). The expansive music starts at 9 p.m. and coverage is $15.
HIP-HOP/R&B
The Cranium Arts Project celebrates the city's hip-hop and R&B community with Ottawa Rising, an evening of live music performances and industry awards at the Shenkman Theater on Thursday. Hosted by Unaty and Daddy Rich, performers include crooner Lonely Boy and singer-songwriter Jessie Simmonds, plus a FRMULA artist showcase featuring TKMN, Skinny Hendrxx, Sefa and DJ T-Dot. Recognize Awards will also be presented, recognizing outstanding community builders and artists. Sign up for a free ticket at https://shenkmanarts.ca/en/ottawa-rising. The show starts at 7 p.m.
Content of the article
COUNTRY
Kane Brown, the Tennessee-born country artist, who was originally scheduled to stop in Ottawa last fall, is making up for the rescheduled date with a show at the Canadian Tire Center on Thursday. The singer who broke out with the hit, Used to Love You Sober, has a new album, A Different Man, which includes Thank God, a duet with his wife, who is also a singer-songwriter. The Canadian leg of his Drunk or Dreaming tour begins in Ottawa, with special guests Chris Lane and Restless Road. Find tickets at https://www.ticketmaster.ca/event/31005C8CB3C319D1?_ga=2.11671156.1513368159.1669662642-1531238399.1668516630
lsaxberg@postmedia.com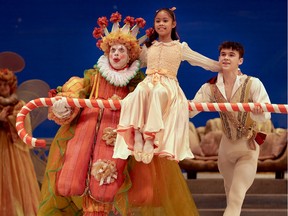 The Moth Project: a multimedia show that combines music, family history and moth tradition

How a piece called The Breathing Hole morphed to reclaim language and model the Indigenous journey

Gb8