"People have been coming in every day since they lifted the (COVID-19 travel) restrictions, so they really should have a better system in place."
Content of the article
Travelers hoping to take advantage of the summer travel season are expressing frustration over delays and backlogs in obtaining passports, with some queuing for up to six hours at Service Canada offices in the National Capital Region.
Content of the article
At 2 p.m. Wednesday, the Ottawa passport office on Meadowlands Drive had a line of about 50 people, many of whom had brought folding chairs and cushions.
The estimated wait time, according to the Service Canada website, was four hours and 15 minutes.
"The queue is so stagnant, it's like molasses," said Hugh Phillips, a man who had been queuing since 10 a.m. and hoping to visit family in Jamaica.
Canadian international travelers have experienced significant backlogs and wait times in recent months, with many opting to camp overnight to wait in line before passport offices open, causing great tension.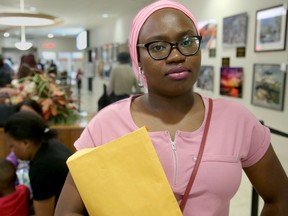 Omowumi Olowe had stood in line for more than two hours on Wednesday, a day after her husband was unable to get their passports because the office closed while he was still in line.
Content of the article
"I know I'll get the passport, but going back and forth…it's just exhausting. The queue has changed maybe three times since I got here," Olowe said.
"People have been coming in every day since they lifted the (COVID-19 travel) restrictions, so they really should have a better system in place."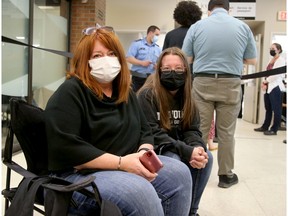 Yolanda Stephens traveled to Ottawa from Renfrew to line up. She had tried to get her passport another day, but the Service Canada office she had visited was having problems with its printing systems.
"When you're working, you can't take days off all the time, but you have to," Stephens said.
In an emailed statement, Employment and Social Development Canada said it recognizes increased demand for passports has resulted in service backups and longer than usual wait times.
Content of the article
The statement also said the ministry is working to employ 600 more people and simplify the renewal process for adult passports issued over the past 15 years.
For many, however, wait times are only part of the problem. Some say inconsistent rules and lack of communication from Service Canada added to their frustration.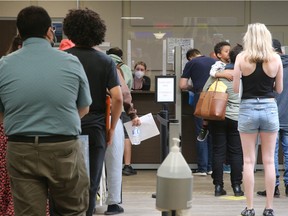 Susie Pearson went to a Service Canada office in April to get passports for her daughter and son. She said they arrived at the office at 3:30 a.m. to wait in line.
Her 16-year-old son was almost deported because he didn't have a driver's license. Although her son obtained his passport using his ballot as ID, she said others online were turned away for similar reasons.
"With this incredible backlog, efficiency has to match the situation," Pearson said.
Content of the article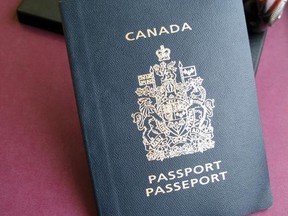 Michael Lowe has been trying to obtain a passport for his granddaughter since December. He said he had to call Service Canada six times, often waiting more than three hours before speaking with a representative on the phone.
Her granddaughter is due to travel to Ireland on July 4 for a study trip, hoping to get her Year 12 credits.
"This whole situation has put the trip in doubt. It was terrible," Lowe said. "She couldn't celebrate or be happy, and that's just very disappointing."
Lowe said he even sent a letter to Ottawa-Vanier MP Mona Fortier, noting his frustration with the lack of communication and the urgency of Service Canada.
"That's what you have to do. It's crazy," Lowe said.
"I'm retired so I'm able to handle it, but if a person is working they couldn't do it."
There is also a passport office at 210 Champlain Street in Gatineau, not far from the Canadian Museum of History.

Gb8