It saves lives, but ECMO therapy can lead to higher mental health diagnoses
Content of the article
It's been called life support of last resort, and during the pandemic ECMO, or extracorporeal membrane oxygenation, has helped pull some critically ill patients from the brink of death.
Content of the article
But treatment with the advanced form of life support appears to come at a cost for some patients, according to a new study by Ottawa researchers.
Content of the article
The study, published in JAMA this week, found that ECMO survivors had a 24% higher rate of mental health diagnoses after discharge than other intensive care survivors.
« We already knew that intensive care survivors can experience mental health effects from the trauma of invasive treatments, live with new physical limitations, and face long recovery times, » said lead author Dr. Shannon Fernando, critical care physician at Lakeridge Health and postdoctoral fellow. at The Ottawa Hospital and the University of Ottawa.
"We suspected that ECMO survivors would be at greater risk for mental health impacts because they are sedated and ventilated longer and often face more difficult recovery. But we didn't have clear data until now.
Content of the article
ECMO, which temporarily replaces the heart and lungs of patients with heart or respiratory failure, is used at five centers in Ontario, including the University of Ottawa Heart Institute.
The timing of the research is particularly relevant, say the researchers, as the use of ECMO expanded around the world during the COVID-19 pandemic to treat record numbers of patients with severe respiratory failure. At one point, Ontario had twice as many patients on ECMO as before the pandemic. It has generally been used infrequently due to limitations on who is eligible and likely to benefit from its use.
"We suddenly have a lot more ECMO survivors because of COVID-19," said Dr. Kwadwo Kyeremanteng, co-lead author and scientist and critical care physician at The Ottawa Hospital. « We need to make sure they have the mental health support they need to recover and survive. »
Content of the article
Because it is so invasive, ECMO is usually used in younger patients. About 50 to 65 percent of those who receive the treatment survive, and most are alive five years later, Fernando said.
Researchers from The Ottawa Hospital, Institut du Savoir Montfort, ICES and the University of Ottawa studied the health records of all critical care survivors in Ontario between April 2010 and March 2020. They matched 642 ECMO survivors with 3,820 intensive care survivors who had similar characteristics, including age, sex, mental health history, disease severity and length of stay.
Thirty-seven percent of ECMO survivors were diagnosed with a new mental health condition, such as depression, anxiety and traumatic disorders, a 24 percent higher rate of new mental health diagnoses than other ICU survivors.
Content of the article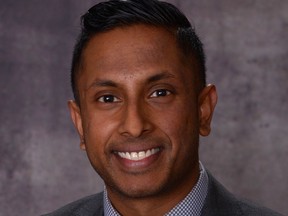 Fernando has conducted previous research which found that ICU survivors are at higher risk for suicide and self-harm after discharge. He said an increased risk of suicide and self-harm was not observed in the ECMO patient study, but the research calls for more focus on the mental health of patients discharged from intensive care and in particular those who received ECMO treatment.
« Patients will need help long after they leave the intensive care unit. »
Fernando said he cared for patients recovering from ECMO treatment. Patients frequently described nightmares and recurring thoughts consistent with post-traumatic stress disorder.
« It became clear that this was extremely common. »
Knowing this can help reassure patients, said co-lead author Dr. Peter Tanuseputro, physician-scientist at The Ottawa Hospital and ECES and researcher at the Bruyère Research Institute.
« As healthcare providers, we can tell our patients that it is common to have mental health issues after an ICU admission. ICU survivors need to realize that they often face months or years of recovery and that families and health care providers need to support them.
The full study is available here.
For more health news and content about diseases, conditions, wellness, healthy lifestyles, medications, treatments and more, visit Healthing.ca – a member of the Postmedia Network .

Gb8