Building inspector convicted of indecent assault with Tickle Me Elmo doll
Homeowners nanny's camera caught him in the act in a child's room
Content of the article
A Michigan jury decided that a horny building inspector did more than tickle Elmo.
Content of the article
Kevin VanLuven, 60, was convicted of aggravated indecent exposure for pleasing himself with a Tickle Me Elmo doll while inspecting a suburban Detroit home for a potential buyer, reports The Smoking Gun.
Content of the article
He was acquitted of malicious destruction of property.
VanLuven was arrested in 2021 after the owners of the house found something, uh, disturbing on their nanny cam and called the cops. Captured on CCTV video, VanLuven was masturbating with Elmo.
He will be sentenced Dec. 2 and faces a maximum sentence of two years in prison plus a $2,000 fine.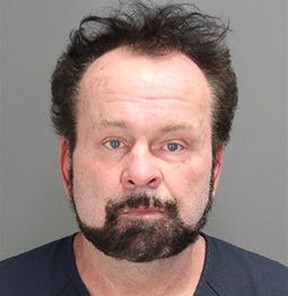 VanLuven was hired to inspect the house on behalf of a potential buyer. The owners had let him into their home, accompanied by another inspector, potential buyers and a real estate agent.
Content of the article
The owners and their two young children left the house during the inspection. After two hours, owner Jaida Dodson remotely accessed the home's security cameras to see how things were going.
She told a hearing last year that VanLuven removed a Tickle Me Elmo doll from a collection of stuffed toys that sat in a tiny teepee in her two-year-old son's bedroom. VanLuven « unzipped his pants and started masturbating in our son's closet with his Tickle Me Elmo. »
RECOMMENDED VIDEO
After the disturbed mother called the cops, an officer allegedly confronted VanLuven at the three-bedroom residence.
Cops say VanLuven « admitted to placing his penis in Elmo's mouth, in the doll's mouth » and « apologized and said he was ashamed. »
VanLuven attempted to quash his verbal and written confession to police. It was refused.
bhunter@postmedia.com
@HunterTOSun

torontosun