Ask EJ anything: Edmonton columnist David Staples answers your questions
Content of the article
You asked, and we answered.
Content of the article
Ask EJ Anything is a new engagement project from the Edmonton Journal that gives digital subscribers exclusive access to Journal reporters, columnists, editors, photographers – and even special guests!
Content of the article
Each month, readers will be able to submit questions to our announced guest and answer them in a video posted exclusively for subscribers. No subject is forbidden! Get to know the people behind the pages of the newspaper and the faces of the people who give you the most comprehensive media coverage in Edmonton.
In this month's episode, longtime Edmonton Journal columnist and best-selling author David Staples sits down with digital editor Trevor Robb to answer your questions. Many thanks to everyone who submitted a question.
Content of the article
Become an Edmonton Journal digital subscriber now to participate in this project and help support local journalism.
Introducing Ask EJ Anything: ask us your questions!

Ask EJ Anything: Edmonton Journal Columnist David Staples
---
December Ask EJ Anything Guest: Columnist Keith Gerein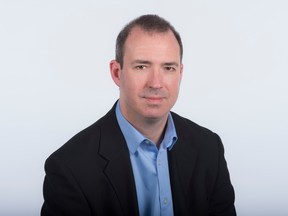 Another longtime columnist and senior reporter for the Edmonton Journal will join us next month for a new episode of Ask EJ Anything. Keith Gerein.
Born in Calgary (but we won't hold it against him), Keith has worked for the newspaper for over 20 years and has covered a wide variety of current affairs, including provincial politics and health care, and has spent time in Afghanistan in 2011 as a journalist embedded in the Canadian Forces.
In 2018, Keith took on his final role as an opinion columnist, covering Edmonton issues with a focus on City Hall. He took leave of absence from the Edmonton Journal for eight months during the COVID-19 pandemic to do a scholarship at Massey College on the University of Toronto campus.
Most recently, Keith led an interactive journalism project on inflation and affordability this year.
Fill out the form below to have Keith answer your question in our next episode of Ask EJ Anything!



Gb8